Description
A Lion in the Wild features the Chinatown-based Hon Hsing Athletic Club during the 2018 Renfrew Ravine Moon Festival.
This work is part of artist Clare Yow's series, New Topographies, a collection of social landscapes exploring ideas around the colonization of nature, the spectacle, and beauty and unrest in the banal. It was exhibited in Vancouver in 2019.
Product Details
Material: Inkjet print 

on Epson Luster Photo Paper

Dimensions: 11 inches x 14 inches
Unframed and unmounted
Creator Profile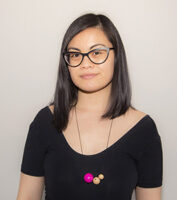 Clare Yow is a visual artist and photographer whose practice revolves around the politics of identity and being. Through her contemporary art and documentary photography works, she focuses on how race, transnationality, and feminist culture intersect with the everyday.
Clare is a Chinese-Canadian immigrant-settler who resides, works, and parents in so-called Vancouver. See more at clareyow.com and @studioclareyow